Ghana Rubber Estates Limited
Ghana Rubber Estates Limited (GREL) started as a small private plantation established by R. T. Briscoe in 1957 at Dixcove with a plantation size of 923 hectares. The plantation was nationalized into Agricultural Development Corporation (ADC) in 1960 and later, State Farms Corporation in 1962.
At that time, the rubber plantation had expanded to 36,390 hectares in Dixcove, Abura, and Subri.
The Ghana Government, in 1967, established a joint venture company with Firestone Tyre Company of USA to take over the rubber plantation. This joint venture company was Ghana Rubber Estates Limited (GREL). By then, the plantation had expanded to 39,390 hectares.
GREL became wholly state-owned in 1980 when Firestone sold its shares in GREL to the Ghana Government. However, the Ghana Government entered into a financing agreement with the then Caisse Française de Development (CFD) now Agence Française de Development to rehabilitate and manage the company's rubber plantation and to build a new rubber processing plant at Apimenim.
After the rehabilitation in 1996, the French management company, Societe Internationale d Plantation d' Hevea (SIPH) became the major shareholder of the company.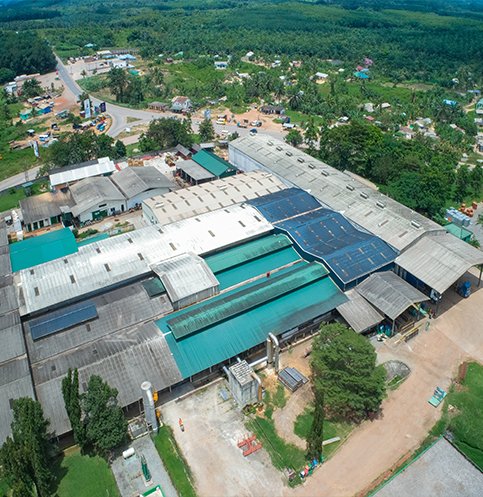 Produce and process high-quality granulated and crumb rubber for international markets towards sustainable growth.
Develop, support, and empower rubber out-growers (smallholder farmers) in the most cost-effective manner.
Protect the environment by generating minimum waste, disposed off, in accordance with national/applicable regulations and championing Health and Safety at the workplace
Discharge our social responsibilities to staff and the communities in a proactive manner.
Quality: Quality is everybody's business. Employment of qualified personnel, purchasing of right materials, provision of services at the right time, production of good products, all at the first instance.
Innovation & Teamwork: Innovation-Introduction of new ideas; Teamwork-Individuals, units, sections, and departments recognize that we are all working towards the achievement of organizational objectives.
Respect for all: People, partners, and shareholders are important in the achievement of organizational goals/objectives
GHANA RUBBER ESTATES LTD.
Plan your future… Plant a rubber tree