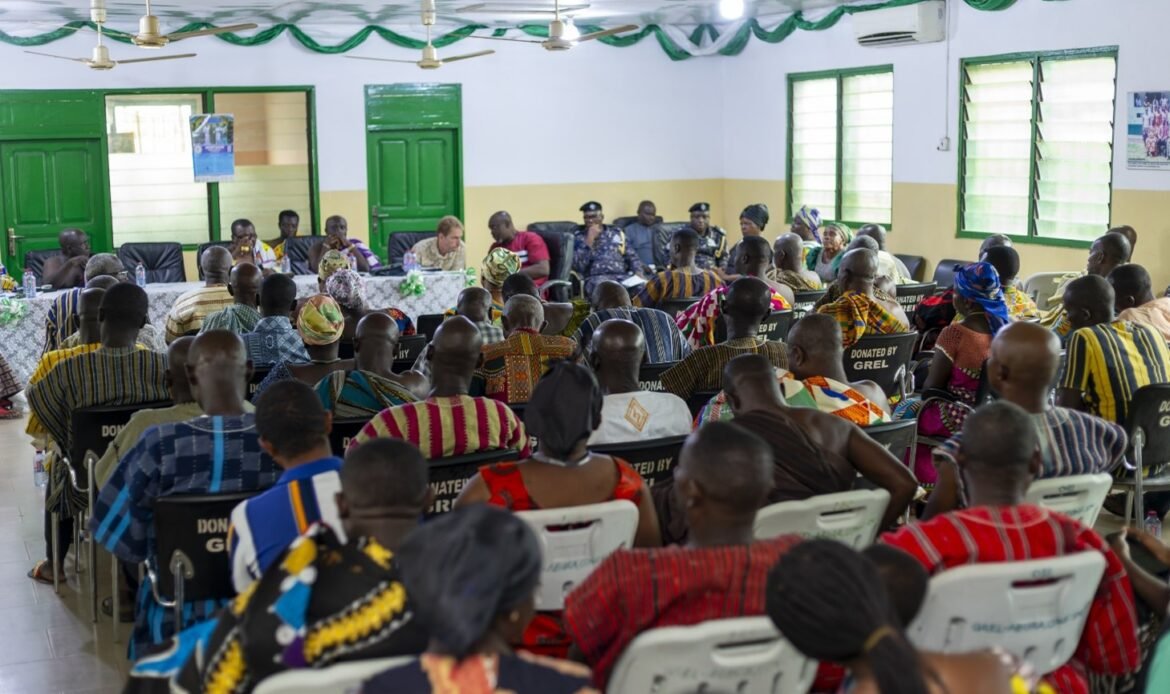 An extraordinary Annual General Meeting was held on Saturday, 14th October 2023, by members of the Association of Chiefs on Whose Lands GREL operates (ACLANGO). The main agenda for the AGM was to enable the management of GREL to introduce the  Managing Director of GREL, Mr Thierry Cauchy, to Nananom and also for the Western Regional Police Commander to sensitise them to security issues within the communities.
In his welcome address, the Chairman of ACLANGO and Paramount Chief of Lower Dixcove Traditional Area, Nana Kwesi Agyeman IX, noted that Nananom were happy to receive the new Managing Director back to GREL. He said Mr. Cauchy may be new in the current position, he is not, however, new to Nananom, having worked in GREL as Estates Manager some years back. He further expressed the confidence and hope that the cordial relationship between GREL and Nananom, representing the communities in which GREL operates, would be moved notches higher.
In his remarks, Mr. Thierry Cauchy assured Nananom of a strong and mutually beneficial relationship between GREL and its operational communities. He added that GREL Management will ensure that the Company's operations are conducted with utmost respect for the customs, traditions, and values of Nananom and host communities whilst implementing Sustainable Development policies and practices that preserve natural resources.