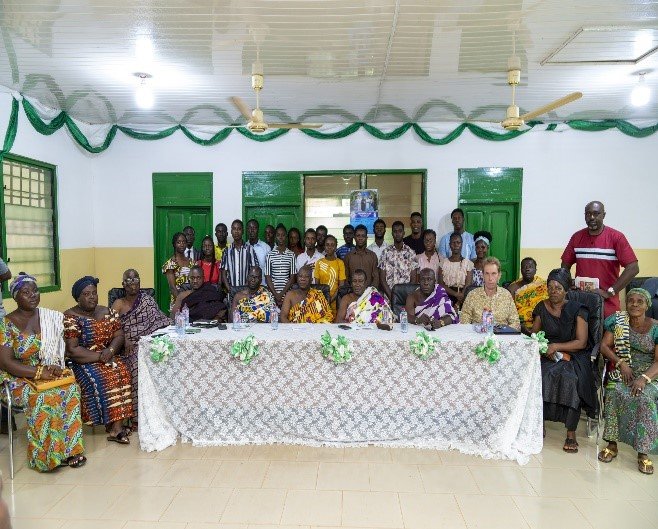 In a world where education is often seen as a privilege, many brilliant minds go untapped due to financial constraints. However, GREL has taken a commendable step towards bridging this gap by offering scholarships to brilliant but needy students in various tertiary institutions in Ghana.
Twenty-four (24) beneficiaries out of seventy-seven (77) applicants were selected from GREL's operational area in the Western, Central and Eastern regions. The selection process included the applicants passing an aptitude test and interview. This brings the total number of students who have benefitted from GREL's scholarship scheme for its operational communities to Three hundred and thirty-one (331) since its inception in 2005.
As part of the package, GREL will pay each beneficiary's Academic Facility User Fees and give a capped amount as Residential Facility User Fees to beneficiaries who are not provided accommodation by their institutions.
Nananom advised beneficiaries to take their academic work seriously because their continuous status as beneficiaries was directly tied to their academic performance.
Kwame Amankwa Otchere-Kusi, on behalf of the beneficiaries, thanked GREL and ACLANGO for the scholarship and promised to justify the investment that the Company was making in them.